The Royal Mancunian Postbox
THE ROYAL MANCUNION POSTBOX – High quality print with a double mount surrounding the print. Measuring 395mm x 440mm
Featuring some of Manchesters famous bands of all time, with a few famous Manchester quote! Lots of little hidden additions to the artwork including Emmeline Pankhurst one of Manchester famous ladies
On the Sixth Day God Created Manchester
The Smiths - Joy Division - Inspiral Carpets - Ian Curtis - The Charlatans Manchester - New Order - Ian Brown - Happy Mondays - Oasis - Tony Wilson - Emily Pankhurst one of Manchesters greatest ladies!
Lots of additional pieces added to the design along with the famous -->  On the Sith Day God Created Manchester and Tony Wilson's 'This is Manchester, we do things differently around here'.
High quality print with a double museum mount measuring 395mm x 440mm - Framing is available at LOVE TO FRAME just call or email.
Additional information
| | |
| --- | --- |
| Print with double mount £24.99 | High quality print with a double mount, £24.99 |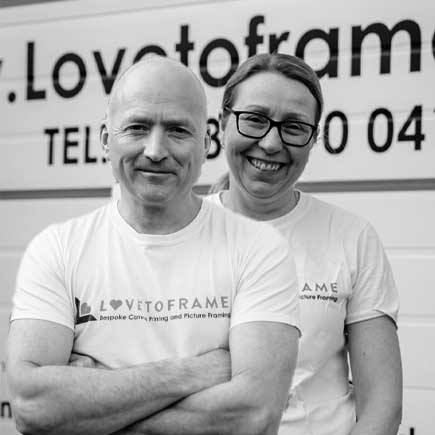 Team Love
Russ and Andrea work with some great artists and photographers. Each collaboration gives some inspiration to the family run business to create great designs for print or canvas.